Buying a property is a big step in your journey to financial freedom, so it's important that you understand how to navigate the process and get the most value for your purchase.
Before you buy property for the first time, it's a good idea to consider your options and learn about the real estate market in your region, particularly with your local mortgage brokers. This can help you make informed decisions, choosing a property that suits your family and your budget. Discover the best mortgage brokers in both Sydney and Melbourne with OurTop10.
Feeling overwhelmed or confused by the home-buying process? Here's our simple guide to buying a property as a first home buyer.
Deciding to buy your first property
Your home-buying journey begins when you decide to buy your first property! When you're ready to enter the real estate market, there are a few things you should keep in mind to ensure that your plans are practical and realistic.
What can you afford?
Before you start to browse houses, it may be helpful to seek personal financial advice, taking your unique financial situation into account to determine your total property budget.
How much you can afford to spend on your new home will vary based on a variety of factors, including your annual income and your debts and expenses. Knowing your budget ahead of time can help you navigate your property purchase with confidence and save money along the way.
How much deposit do you need to buy your first property?
The deposit you'll need for your first home will depend on the total property value, as well as other factors, including your home's location and your lender's unique requirements.
Some banks may require you to provide a deposit of at 20 percent if your property value, while other lenders may be willing to accomodate a lower deposit if you're willing to pay lender's mortgage insurance (LMI) as part of the sale.
Home loan mistakes to avoid
The real estate market is complicated, which means that it can be easy to make mistakes, especially if you don't do your research. Learning to avoid common errors can help to ensure a smooth, stress-free property purchase experience.
Choosing the wrong loan
It's essential that you choose the right loan to service your purchase and your financial needs. Some loans can provide you with extra flexibility or repayment and redraw features. Other loans may offer lower interest rates. Ensure that you find a loan that is well suited to your situation, and make sure you take all factors into account as you make your decision.
Not considering hidden costs
When searching for your dream home, you might be tempted to ignore the potential for hidden costs, but this could be an expensive mistake in the long run. A variable home loan will be subject to fluctuation over time, and you may also need to cover other purchase fees. Making sure that you have enough money to cover the whole buying process from start to finish will help to keep you out of trouble and ensure that you're only paying what you need to.
Waiting too long to buy
Many first home buyers make the mistake of waiting too long to break into the property market, believing that market conditions may change and offer a good deal soon. While this approach may benefit some buyers, it can be detrimental to others. In most cases, secure a home loan and getting into the market as soon as possible is the smartest move.
Holding out for perfection
There's no such thing as a perfect house! Buyers who hold out for the perfect property are sure to be disappointed. When in doubt, it's best that you're prepared to make compromises that accommodate both your goals and the money that you have. This way, you can find a sense of balance that takes all of your needs into consideration.
Not considering other lenders
While it's okay to be a loyal customer of your bank, it's always a good idea to shop around for the right home loan lender. Instead of sticking with your current financial institution by default, look around the best loan offers available from a range of lenders.
Not sticking to a budget
For many first home buyers, sticking to a budget can be a challenge! While it may be tempting to buy beyond your means, this is nearly always a mistake. The more you pay for your house, the more you'll need to pay for ongoing fees and the more likely you are to default on your home loan. Know how much you can afford, and try to avoid spending more than you can confidently repay.
Available grants and incentives for first home buyers
If you're a first home buyer, you may be eligible for grants and incentives in your state or territory. These financial programs are applicable for certain property types and are designed to help first-time buyers break into the market more easily.
Funding levels and eligibility criteria for first home owner grants will vary depending on where you live. In almost all cases, these incentives are available for a first home that will be your principal place of residence. Usually, they apply to a new dwelling that has not previously been lived in.
For example, in New South Wales, first-time buyers can receive up to $10,000 towards buying or building a new home and may also be eligible for the first home buyers assistance scheme, which provides a reduction or exemption of stamp duty/land tax charges.
In Victoria, similar programs are on offer, with stamp duty concessions and a $10,000 grant available for new homes valued below $750,000. A grant can go a long way towards your property purchase price, helping you secure a home you love.
Financing your first home
Your journey to home ownership begins with finance. This will help you set your budget and devise a financial plan.
How much can you borrow?
Before you purchase a property, you'll need to determine your borrowing power. This refers to the total amount you can borrow from a loan lender to fund your home purchase.
Typically, your borrowing power is calculated based on your current financial situation. You'll need a 20 percent deposit, or you'll need to pay lender's mortgage insurance. You should also factor in interest rate rises that may change your financial obligations in the future.
After working with a mortgage broker to determine your borrowing amount, you can apply for loan pre-approval. In most cases, pre-approval has a shelf life of around three months, so you'll need to make purchase within that time.
The hidden costs of buying a home
Although buying a home is an exciting time, it isn't without its drawbacks. Throughout the process, you may face a number of hidden costs, and it's important to plan for these in advance.
Often, you will be required to pay council rates and, if your home is a unit or apartment, strata fees soon after purchasing a property. You'll also be responsible for pre-purchase fees, including the cost of a building and pest inspection and settlement costs.
In addition to this, you'll need to ensure you have enough money to cover ongoing costs of home ownership, including funds to facilitate home insurance and home repairs if needed over time.
Finding the right home
Fining the right property can feel impossible, but it doesn't have to be.
When you're ready to start seriously looking for your first house, talk to a real estate agent in your preferred location. Communicate your home ownership goals and your budget, and get help to explore the market near you.
While searching for the perfect property, it's okay to take your time. Attend open homes whenever you can , and don't be afraid to ask questions as you determine what you want and what you can afford.
Buying process
Once you've found the right house for your family, it's time to start the buying process! The best way to navigate this is with the help of a skilled mortgage broker, who can help you get the best possible loan value as well as supporting you to access any relevant grants or financial incentives.
Depending on how your chosen property is being sold, you might place a submit an offer or place a bid at auction. If your offer is accepted, you'll need to work with your lender to obtain funds before settlement and sign a contract of sale.
Settlement and next steps
Settlement is the last step in your journey to first home ownership. This is a legal process in which the property title and land ownership are transferred to your name. Settlement is facilitated by a specialised real estate lawyer.
Your settlement date is the day you officially become a home owner. From this date, you'll be responsible for your property and its fees. This is also when you can start preparing to move in!
Need help finding the right home loan and getting into your first property? Find the right mortgage broker for you form our list of Sydney and Melbourne's best.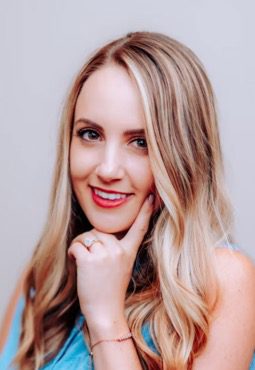 Tori is a finance blogger and researcher at OurTop10.com.au, where she enjoys helping people navigate the world of finance and money. Through her insightful articles and comprehensive research, she empowers readers with valuable knowledge on budgeting, saving, investing, and retirement planning.
Tori's approachable and empathetic style makes complex financial concepts relatable and easier to understand, She aims to foster a sense of community and leave a lasting, positive impact on her audience's financial well-being.