How to

spot a good broker
A mortgage broker finds a lender to finance their client's purchase and helps acquire finance. 
We've put a list together of Sydney best mortgage brokers. Here's our criteria:
More than 5 years in business
Their average rating score must be 4.5 or higher
They need more than 50 online reviews
They have a strong team and aren't solo brokers
They specialise in specific suburbs in Sydney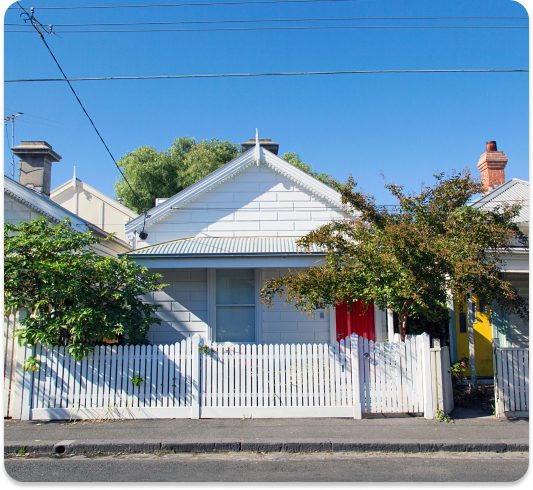 Top 10


Sydney brokers we recommend
Use this curated list to find a professional broker who's right for you. They'll guide you through every step of the mortgage process and help you secure the best interest rates available.

100% loan application pass rate
5.0 Stars on Rate My Agent

20+ years of lender partnerships

100% loan application pass rate

100% satisfaction guarantee

Based in North Sydney, Mansour Soltani started Soren Financial to provide a bespoke client experience while giving clients access to as many lenders and financial products as possible.

Mansour Soltani

This independent finance brokerage has a team of expert brokers and loan officers who work tirelessly and efficiently to facilitate the entire property purchase process seamlessly while securing you the best rates and terms offered by the biggest and best mortgage lenders in Australia.

Principle Broker, Mansour Soltani, has:

93+ five-star reviews
45 verified lenders to choose from
The highest broker qualifications available
100% mortgage approval rates
Specialises in first-home mortgages 
Basic and advanced refinancing
Key partnerships that can lead to better offers and interest rates
One of the fastest loan approval times in Sydney


They have the reputation of being one of the best mortgage brokers in Sydney due to their incredible loan approval rate and their long-term relationships with their clients and lenders.

Soren Financial's 5-point approval process

1. Long-term financial goals

We listen to your financial goals and aspirations before recommending anything!

We assess 45 of the market's biggest lenders.

3. Real-time loan matching


We match your loan scenario to available loan products via industry FinTech in real time.



4. Discover the top 5 loans available


The Soren Financial team uses expert data to shortlist and analyse the top 5 options.

5. Get a full home loan report


Lastly, you'll receive a complete home loan review in as little as 24 hours.

"Mansour and his team were referred to me from a friend, from start to finish on my home loan was A+ and they answered all my questions and needs and took the stress out of the application will use them in the future if I re finance again. Thank you again."

The Soren team are some of the best brokers I have dealt with. Especially being an entrepreneur and banks not wanting to take a risk on those that own their own businesses (...)"

READ MORE >

"Where do I start, after using numerous brokers throughout the years, these guys are simply the best! They are responsive, they tailored the loan to suit my situation and did it in record time. I can't recommend them enough; Mansour and his team are amazing!"

"Very happy with the service. Fast response times and very patient with First Home Buyers asking many a question! Helped me make sense of what was before a very daunting task and supported me through the process at every step of the way. "

"Mansour and his team made my recent property purchase seamless from beginning to end providing advice and great communication throughout. Definitely recommend them. "

Current OfferFree 48-Hour Home Loan Review

Soren Financial will conduct your full home loan review within 48 hours. Discover the best offers delivered straight to your inbox.

Award-winning mortgage advisor service
As a multi award winning mortgage and finance broking firm based in Sydney's CBD, SF Capital are lending experts in both residential and commercial property investment in the Sydney property market. Tommy Lim, the Managing Director and Founder of SF Capital, and his team of accredited brokers have extensive experience in tailoring finance solutions for clients in the Sydney finance market.

As first-time home buyers might find the process of negotiating with real estate agents, attending inspections, and choosing loan options a bit overwhelming or intimidating, SF Capital can guide them through the mortgage broking process.

"The team at SF Capital helped me navigate through what was a terrible experience with another broker firm. What was initially a very difficult experience getting a home loan as a self employed business owner, became much easier with the team at SF Capital taking the helm! (...)"

READ MORE >

"Pris Tan recently helped my husband and I with our loan and we could not be more grateful. Purchasing a home can be extremely daunting but Pris made it easy and fun! She was energetic, had a good sense of humour and explained everything really well. (...)"

READ MORE >

"Luke and Brij helped us refinance and navigate this complex banking world seamlessly. From the start, Luke was on the ball, professional and quick to respond and answer any questions and concerns we had. (...)"

READ MORE >

"Excellent process and care by the team at SF capital making somewhat cumbersome paperwork and detail straight forward and simple to digest. Also quite proactive in their approach to ensure the best rates and changes are applied to best suited circumstances. Great work all round and couldn't recommend more."

"Great people and great service. Despite the issues caused by the Bank Luke and Brij were extremely helpful in dealing with the Bank and ensuring their clients were well taken care of. It would have definitely been much harder and slower going directly. Would definitely recommend the team at SF Capital."
3. Lending Association Group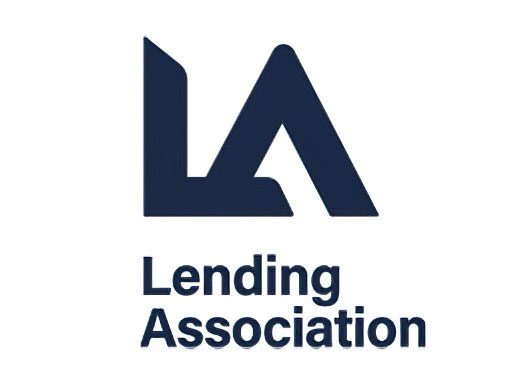 Specialising in investment loans
Lending Association Group

With over 10 years' experience, LA group has earned a reputation as one of the biggest and most successful brokerages in the country.
Through a highly personalised approach to lending, insurance, and financial planning solutions, their team of over 100 specialists are committed to delivering unrivalled service excellence and creative solutions that help their clients win.

This highly-awarded team of experts take the time to understand their clients' individual requirements, delivering expert advice and tailor solutions that achieve exceptional results.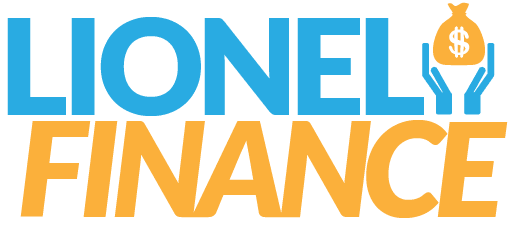 Lionel Finance is an independent mortgage broker and loan advising service that is committed to helping their clients find suitable home loans and investment loans. As the Director of Lionel Finance, Lionel Lye's vision is to provide access to personal loans, car loans, and insights at competitive interest rates from different lenders.

Their dedicated home loan experts take pride in guiding clients through every step of the whole process, whether it's the loan application process, first investment property, growing your property portfolio, refinancing your commercial properties, consolidating your current debt, or buying a vehicle. 

A boutique mortgage broker
Klime Financial has specialised services for first home buyers to help them understand grant options, interest rate and facilitate the entire home buying process. By partnering with experienced advisors across many sectors, they can recommend the suitable loan amount and lenders to suit any unique situation.

Klime Financial provides clients with the best possible home loan advice and recommendation from all the lenders on their panel. They also specialise in first home buyer lender, by assisting in government grant applications.

Customised financial solutions
Home Loan Experts have a reputation for delivering an excellent service and tailoring home loan solutions specific to their client's individual needs, as well as getting tough loans approved with lenders and major banks. They have built a strong relationship with their panel of lenders and are able to negotiate a sharp interest rate based on the strength of the loan application.

Their motto is to set an example by delivering a higher level of service, better advice, the best deal and better home loan options. In addition to major banks, they also deal with building societies, credit unions and specialised lenders that have flexible credit policies and discounted rates.

Founded by Aaron Christie-David in 2014, Atelier Wealth is an award-winning brokerage and the home of three of Australia's Top 100 Brokers and many other awards of excellence in the mortgage industry awarded by the MFAA.

This Sydney mortgage broker and investment specialist offers access to over 25 different banks and lending institutions for their clients, whether they are self employed or working freelance to take the stress of the home loan process away.

They have a good understanding of the constant changes to lending policies and interest rates and can help you select the best mortgage from a network of over 20 lenders.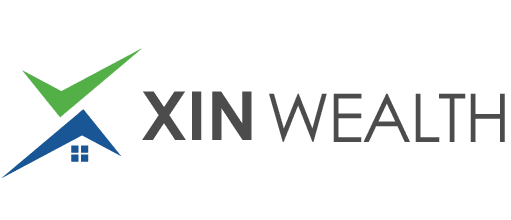 100% loan application pass rate
Founded by Xin Williams, Xin Mortgage is on a mission to make homeownership affordable and accessible to the everyday Australian. They offer a variety of mortgage plans that are innovative, reliable, and interactive to meet their client's specific needs.

Xin Mortgage is an award-winning mortgage brokerage company that has earned immense trust and confidence from its valued customers because of its outstanding mortgage products and proposed investment strategy.

100% loan application pass rate
With a strategic alliance to the Australian real estate network, Shore Financial has helped people in Sydney find homes for almost 9 years. Known as Sydney's fastest-growing mortgage brokerage and home loan experts, they have a team of highly skilled professionals who have been delivering outstanding customer service and strategic home loan advice.

As one of the best Sydney mortgage brokers, Shore Financial has a proven track record in helping clients acquire the property of their dreams with a range of mortgage & finance solutions.

100% loan application pass rate
Simplify Finance has a network of home loan experts, proven lenders and years of experience helping clients through the mortgage application process. They help with all types of purchase, be it first home buyers, or property investment, refinancers and renovators save both time and money. Simplify Finance has won many industry awards and is one of the top 100 leading mortgage brokers in Australia.