Porting or refinancing a mortgage allows homeowners like you to take control of your property goals. This can help you get better value for your money while making the most of the chance to live in your dream home, especially with the help of your local mortgage broker or financial advisor.
You can plan to think strategically and benefit from the best value loan option if you understand how to port a mortgage and what this means for your financial situation. This can help you pay off your loan faster, allowing you to own your home outright sooner.
So what does it mean to port your mortgage, and how can you use refinancing to optimise your loan value? Here's everything you need to know to get started.
What is porting or refinancing a mortgage?
Refinancing a mortgage is what happens when you transfer your existing mortgage deal and property to a new lender so you can take advantage of their better offer.
Refinancing your mortgage only applies when you have an existing mortgage in place.
How does refinancing a mortgage work?
Porting or refinancing an existing mortgage might sound complicated, but when you are armed with the knowledge the process is streamlined.
First, it's a good idea to consider the total mortgage balance you'll need to cover including an set up costs for your new loan or exit fees by the outgoing lender.
You can use this process to acquire another investment property.
For example, if you own a home valued at $500,000 and owe $200,000 on this property, you will have $300,000 in equity. You can use part of this equity to fund the deposit of your next property purchase. This process is often referred to as cashing out equity.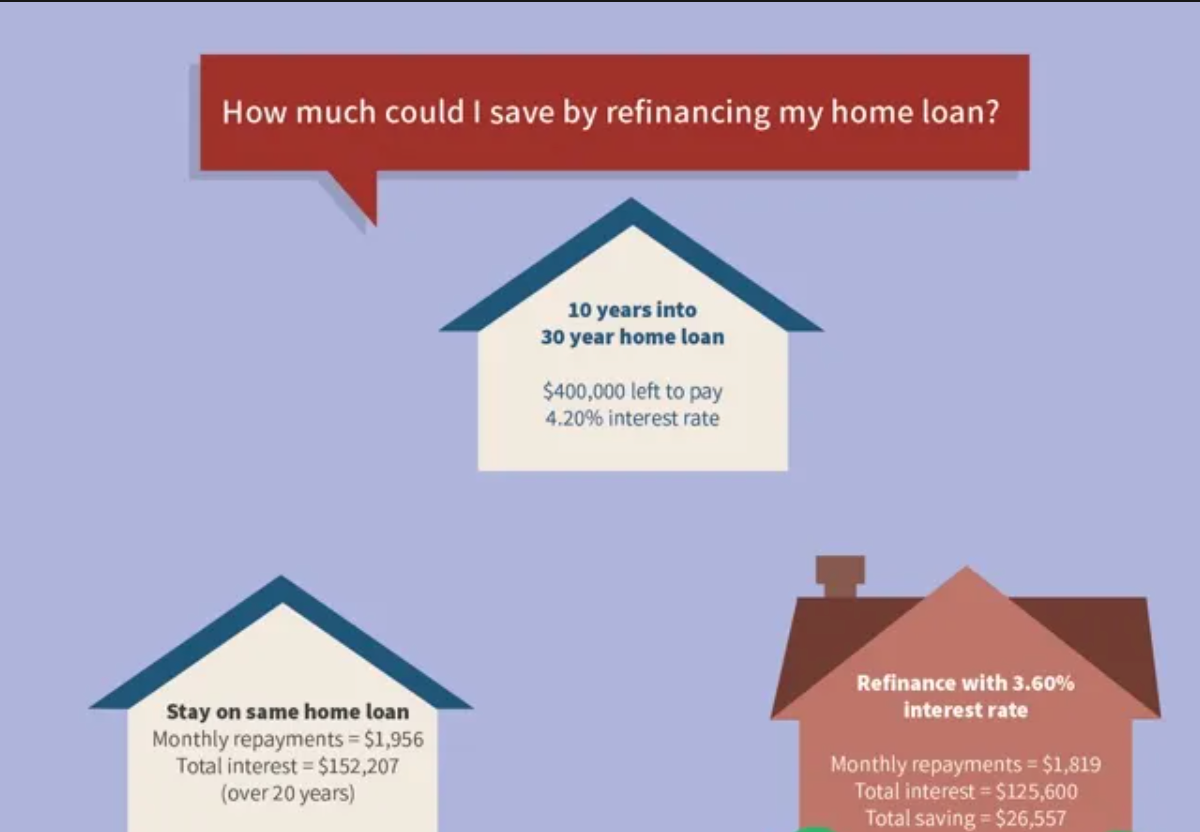 You then take out a new loan against the new property purchase to cover the difference, this way you have purchase a new property with very little cash required from your savings.
On the other hand, if you choose to port your mortgage and have a surplus of equity, you will not need to increase your mortgage in order to transfer it. In this case, you'll be able keep your existing mortgage rate and contract terms in place.
Factors to consider before deciding whether to port a mortgage
When considering whether or not to port your mortgage, there are a few things you should keep in mind, helping you decide whether mortgage porting is the right choice for your budget and circumstances.
Property type
First, it can be helpful to think about the property types you're working with.
Mortgage rates and packages often vary depending on whether you own (or plan to purchase) a house, a unit, or an apartment. Likewise, your property type can influence whether your mortgage is portable at all.
An example of this can be if your property is a studio apartment that is less than 40sqm. There is a small number of lenders who will accept a property of this size as it is deemed risky.
Before attempting to port a mortgage, it's important to assess whether this aligns with the property type you currently own and the one you're planning to buy.
Talk to your lender, and find out whether you can port your mortgage. Do your research to ensure that your initial mortgage will still be suitable whether you are refinancing or purchasing or both.
Age
It's important that you understand how your age may affect your borrowing power.
Depending on your age and how long you've held your current mortgage, you may be more or less likely to be able to port your mortgage. Your age may also affect what kinds of deals you'll be offered if you choose to take out a new mortgage.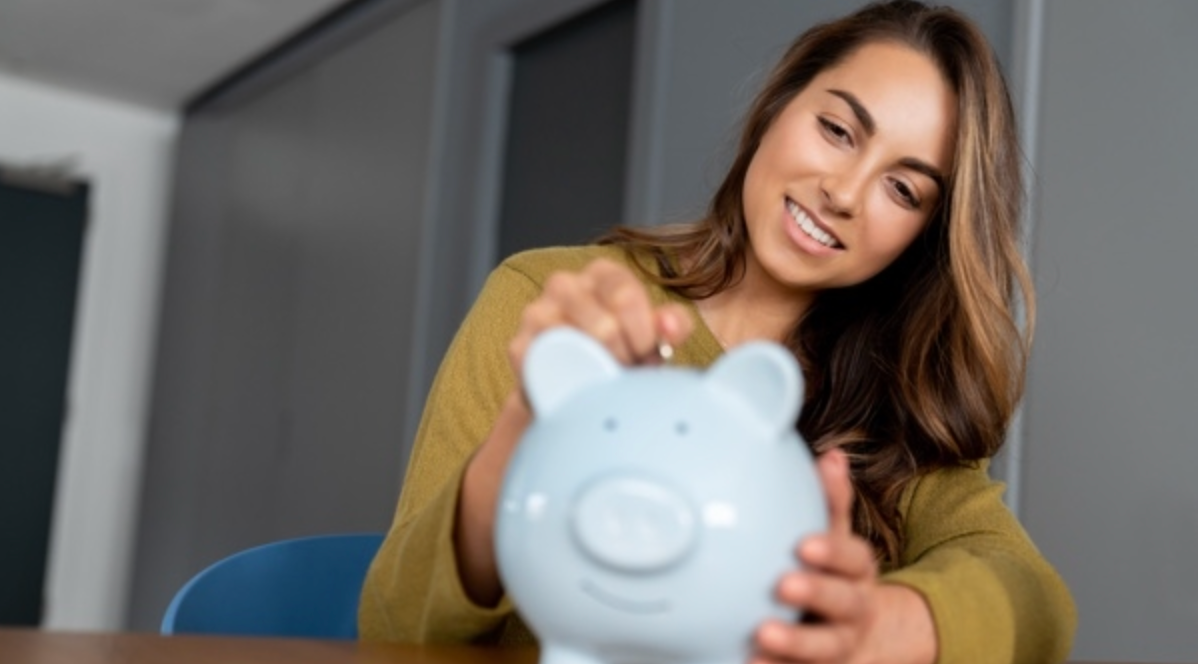 If you are 45 years old and still have 25 years left on your mortgage, a lender may request that you provide an exit plan for retirement, this will be considered as part of your application to see if you fit within the lender's parameters.
When planning to purchase a new property, plan ahead, and explore your options with a variety of mortgage lenders.
Find out what offers are available to you, and identify whether your finances will be better protected by your current mortgage deal or by a new mortgage contract and rate.
Income assessments
As with any property purchase, mortgage porting relies on comprehensive income assessment.
Income assessments consider all of your regular income and expenses, as well as your credit rating and job security, to determine your loan serviceability. This is especially important if you plan to port your mortgage and/or increase the loan balance.
During the income assessment stage, your lender will determine how well you meet relevant lending criteria. It's important to take this step seriously, as income assessments could affect your total borrowing power and influence whether or not mortgage porting is worthwhile in your situation.
Employment
Finally, your employment status is important consideration for your mortgage provider.
By assessing the stability of your employment and the regular income and benefits you receive, your lender can determine whether or not you can reliably pay back your loan on your current property or on a new home.
By understanding how your employment status affects your mortgage options, you can set goals that improve the likelihood that you'll be able to port a mortgage.
You can also choose stable, well-paying work that increases you borrowing power, allowing you to add to your mortgage if needed to support purchasing costs.
Break Fees
When looking at refinancing or porting a mortgage, you need to speak to your existing mortgage provider to see whether there are any exit fees applicable, that way you can work out whether the move to another lender is in your best interest.
Sometimes lenders will offer a cash back rebate to entice new clients to break and offset these costs.

Mortgage porting qualifications
While many mortgages are portable, mortgage porting does not apply in all cases. To determine whether or not your mortgage is eligible, you need to understand the qualifications and criteria lenders use to assess portability.
1. Interest rate
Your interest rate can have a significant impact on whether or not your mortgage is portable.
Some fixed rate mortgages may include contractual limitations that prevent the fixed interest rate from being transferred between properties, while most variable rate mortgages are eligible for transfer.
If you're unsure about how your interest rate could affect your mortgage's portability, it's best to seek professional advice from a trusted lender or mortgage broker.
2. Value of your existing home
The value of your new home can also greatly influence mortgage porting options.
If your home is valued less than when you bought it, you may have issues porting your mortgage and may even need to pay down some debt to be able to refinance the home loan.
A skilled mortgage broker can help you find out how much you're able to borrow and how this works as part of or independently from your existing home loan.
A mortgage broker can check the terms of your current mortgage contract to see what fees are applicable when leaving your outgoing lender and what the overall costs will be if you decide to refinance your home loan.
What happens if you can't port my mortgage?
In some cases, your mortgage won't be eligible to be ported or it may not be financially viable. This may occur if you are newly self-employed or on a low current income and cannot provide evidence that you can afford a bigger mortgage. Another reason could also be interest rate increases which will affect your borrowing capacity.
You may also be unable to port your mortgage if your rates are fixed with a large break costs which would make the move financially unviable.
If your mortgage can't be ported, the best thing to do is engage a broker and discuss your options. Your broker can help you look at your current mortgage deal and help you find a new home loan that considers your personal circumstances and gets you the best possible value.
Professional Refinancing support by engaging a mortgage broker
If you need help making refinancing , engaging a mortgage broker is a wise path to take. They are professionals who can help guide you through the different lender s in the market. Most lenders offer fixed, variable or split interest rates so you can choose which option suits your needs.
Once they have run a servicing calculation on your borrowing capacity, they will be able to offer you guidance on which options they think will suit you the best.
Turn to Our Top 10 brokers in Sydney or Melbourne to find out more about your mortgage options and get advice on whether you should stay with your current lender or look at other options.
This process can help you learn to save money, avoid unnecessary fees, and make the most of competitive deals that are available to you when porting a mortgage.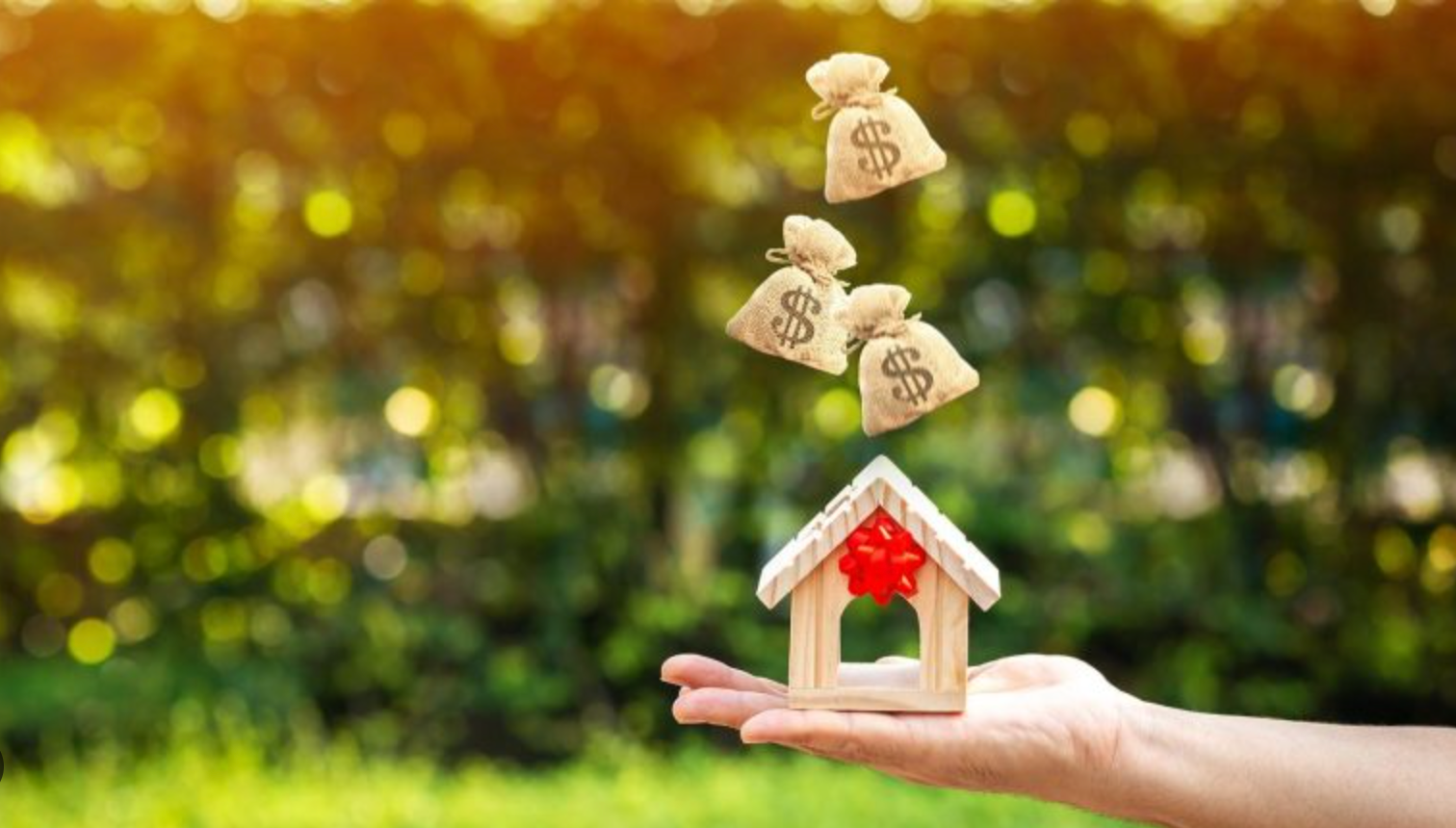 Summary
Whatever your circumstances, porting a mortgage can be a valuable option in helping you make the most of your loan and move up the property ladder.
By understanding how porting a mortgage works and what it can do to support your financial goals, you can start to plan ahead and make your loan work for you.
Refinancing your mortgage isn't the right option for every mortgage holder, but often, it can make it easier to optimise your equity and make value-driven selling and purchasing decisions.
Ask questions, and know your deal well. With the right knowledge, you can think smarter and revolutionise your approach to home ownership and wealth accumulation.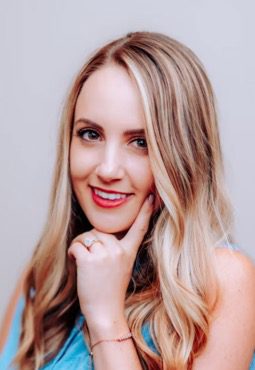 Tori is a finance blogger and researcher at OurTop10.com.au, where she enjoys helping people navigate the world of finance and money. Through her insightful articles and comprehensive research, she empowers readers with valuable knowledge on budgeting, saving, investing, and retirement planning.
Tori's approachable and empathetic style makes complex financial concepts relatable and easier to understand, She aims to foster a sense of community and leave a lasting, positive impact on her audience's financial well-being.