Are you ready to get into a home of your own? Home loan pre-approval can be a great first step in your buying journey, helping you take charge of the path to home ownership.
By securing pre-approval on your loan with the help of your mortgage broker or financial advisor, you can plan ahead for your property purchase. This gives you the freedom you need to buy with confidence and thoroughly understand your property options. Pre-approvals support fast, smart decision-making that can help you buy your dream home with ease.
Want to know how you can apply for pre-approval on your home loan and what you should be aware of before you begin the process? Get started with this helpful guide!
What is home loan pre-approval?
Home loan pre-approval is what happens when you get your loan approved before you submit an offer on a property.
Conditional pre-approval may be subject to specific financial or property details, while unconditional approval will allow you to move forward unrestricted in your property buying journey. 
Pre-approval can offer many important benefits. The process can give you a clearer understanding of your financial position while taking some of the stress out of buying a home. This can make life much easier when it's time to approach your final loan application. It could even prevent you from missing on the perfect property!
With pre-approval on your home loan, you'll know early on how much you can borrow, helping you decide what you can afford to spend on a property.
How does the pre-approval process work?
Getting pre-approval on your home loan doesn't have to be complicated.
Before you begin seriously house hunting, it's a good idea to contact an experienced mortgage broker who can help you navigate the process.
In order to secure pre-approval, you'll need to provide a range of financial details and documents. You may be required to prove your income, expenses, and employment status, as well as your credit history and deposit amount.
Your broker will carefully assess your financial circumstances and determine how much you can borrow. They will then help you secure pre-approval from your chosen lender. This will give you the freedom to find a property you love and make an offer within your budget.
It's important that home loan pre-approval doesn't last forever. Usually incurring a small upfront fee, generally, pre-approval expires after three months. This means that after your loan approval goes through, you'll have a quarter to locate the right property.
What are the benefits of getting pre-approved on your home loan?
Home loan pre-approval can offer many advantages that will improve your home-buying experience and prepare you to make the most of the best possible value for money.
First, pre-approval can help you know your options ahead of time and set realistic expectations for your home-buying journey. You'll know whether you meet relevant lending criteria and how much you can borrow, all before you set your heart on a property that won't fit within your budget.
Getting pre-approval can also make it much easier for you to secure your dream home. Instead of making an offer on a property and then risking missing out while you wait for your loan to be approved, you can place an offer you know you can service. 
When you get pre-approval, you're ensuring that you're ready to buy when the time comes. Pre-approval means that you can get head start against other buyers in a competitive market. You'll have more confidence and more bargaining power. Some real estate agents may even favour you over prospective buyers who don't have a pre-approved loan!
What do you need to get pre-approved for a home loan?
When seeking pre-approval for a home loan, there are a number of details you may need to provide. These will help your broker or lender assess your financial situation and loan serviceability to determine you can potentially borrow before you start house hunting.
1. Proof of identity
First, you'll be required to provide proof of your identity. In most cases, you'll be asked to provide several identifying documents that can verify who you are. These documents pay include your passport, driver's licence, birth certificate, and more.
Identify information is an important part of your application. Your lender will care about who you are and what they can find out about your financial history, including previous property assets.
2. Proof of income
Next, you'll be asked to provide proof your employment status and regular income. How you prove this will depend on your work situation, including whether you are an employee or are self-employed. You might need hand over taxation details or recent pay checks.
By proving what you earn, you can offer evidence that can reliably make required loan repayments. Depending on where you're employed, you might need to have been in the same job for specified period, demonstrating long-term loan serviceability.
3. Proof of your current financial situation
Finally, you'll need to provide proof of your financial situation. This may include a credit check to verify your credit history. You might be asked about existing debts, regular expenses, and other details that may influence your borrowing capacity.
This information will be used to give your lender a stronger understanding of how trustworthy you are as a borrower. A good credit history with minimal debt can show your lender that you are financially responsible and equipped to meet minimum repayment expectations.
How do you apply for home loan pre-approval?
Applying for home loan pre-approval is simple if you know how to approach the process. Follow these basic steps to get started, and don't waste any time breaking in to the property market.
1. Compare lenders and home loans
It's important to compare your options and evaluate a few different potential lenders. This way, you can be sure you're getting the best possible deal on your home loan, with low interest rates and great loan features.
Different lenders have different benefits and offers that may affect everything from your fees to your borrowing power, so don't be afraid to ask questions and shop around.
The more you know, the more effectively you can prepare. This will help you choose a lender and a loan option that facilitates your purchase and gives you access to everything you need as a borrower.
2. Complete an application
Once you've selected the right lender to accommodate your purchasing needs, it's time to submit a pre-approval application. It's best to do this early on in your journey so that approval has plenty of time to go through.
Most home loan lenders will allow you to apply online using a digital application portal. This means that you can stay in control of the application process from start to finish.
While it is sometimes possible to submit multiple applications, even with multiple lenders, t's best to trying getting things right the first time. Work calmly though your first hone loan application, and if you're struggling, enlist a broker to help you.
3. Provide supporting documents
Next, you'll be prompted to provide supporting documents, giving your lender enough information to assess your application and deliver an outcome quickly. You'll usually be able submit documents directly online.
Supporting documents may relate to a variety of considerations, including your identity and financial information as well as other influencing factors, such as whether or not you are a first home buyer.
The more detailed and clear you are when providing documentation, the more likely it is that your home loan will be approved in a timely manner, so try to keep this in mind.
4. Provide proof of funds
After you've sent through initial documentation, it is likely that you will need to provide further financial details, including your credit report, employment history, bank information, and regular income and expenses.
Like your other documents, you'll usually be able to submit financial documents online. Your lender will let you know if they need any further details to make a decision on your loan. 
Remember that if your circumstances change, you will need to keep your lender up to date with the most recent information so that you can obtain a fair and serviceable loan amount.
5. Await the lender's decision
Finally, all that's left to do is to wait for your pre-approval notice! When you receive this, you'll have a clear idea of your borrowing power and other cost requirements that can help you make a budget-friendly home-buying choice.
Your lender may offer conditional pre-approval or unconditional approval. Conditional pre-approval may be subject to variation depending on the property you choose, while unconditional approval will allow you to shop as you please. 
Once your home loan is pre-approved, you can start searching for the right property! Remember to keep your loan amount in mind and plan ahead for additional expenses before you make an offer.
Are you ready to pursue home loan pre-approval? You don't have to navigate the process on your own! Contact one of the best mortgage brokers in Sydney and Melbourne, and speak to a skilled and experienced mortgage broker who can help you on your home-buying journey.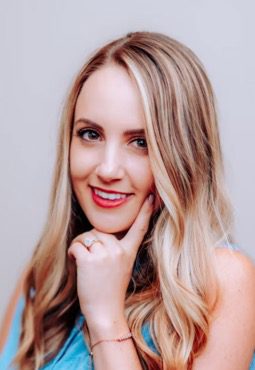 Tori is a finance blogger and researcher at OurTop10.com.au, where she enjoys helping people navigate the world of finance and money. Through her insightful articles and comprehensive research, she empowers readers with valuable knowledge on budgeting, saving, investing, and retirement planning.
Tori's approachable and empathetic style makes complex financial concepts relatable and easier to understand, She aims to foster a sense of community and leave a lasting, positive impact on her audience's financial well-being.