When it comes to choosing a home loan, it's important that you understand your options. One of the most important decisions you will make is deciding on a fixed rate vs variable rate home loan.
Whether you choose a fixed rate loan or a variable rate home loan, each option provides its own benefits that can help you purchase the property of your dreams or invest your money wisely. In these cases, finding the best mortgage broker is important, such as the top brokers in Sydney and Melbourne listed on our site.
Fixed vs variable home loans: what's the difference, and which is the best choice for you? Here's everything you need to know to make an informed decision.
Fixed rate home loans
Fixed rate loans can offer plenty of great advantages, providing you with stability and security as you begin your home ownership journey. This can help you take control of your home loan from the beginning.
What is a Fixed Rate Loan?
A fixed rate home loan operates on a fixed rate period, during which your interest rate stays the same and is not subject to sweeping changes applied by the Reserve Bank of Australia. 
Typically, a fixed rate home loan's fixed rate period lasts between one and five years. During this fixed term, you will be required to make regular loan repayments at the contracted interest rate.
When the fixed term period expires, your home loan will be subject to change again, and you'll be offered a new variable interest rate in line with current financial market conditions.
Benefits of fixed rate home loans
Fixing your home loan can be beneficial in many ways, helping you to take control of your financial situation and expect interest rates you can reliably afford.
A fixed rate home loan provides greater financial security no matter your loan amount, as it allows you to accurately predict and plan for your repayment obligations without worrying what will happen if the interest rate rises over a set period.
With a fixed rate home loan, your interest rate is locked in place for the duration of your fixed rate term, agreed upon ahead of time. Even if your lender increases interest rates, you'll be able to keep paying interest at the lower rate until your fixed rate period ends.
For many homeowners, especially those new to the real estate market, fixed rate loans can be helpful in supporting a smooth, easy adjustment to making regular monthly repayments. You can budget effectively and feel confident in your ability to continue servicing your loan, even if the rate rises for the rest of the country.
In addition to this, some fixed interest rate loan products include extra loan features, such as the capacity to make extra repayments, helping you pay back your home loan sooner.
Drawbacks of fixed rate home loans
While a fixed interest rate can provide many benefits, it can also have its disadvantages.
By nature, a fixed interest rate is inflexible. When you fix your home loan, you are committing to pay the same interest rate on your loan until the fixed period is over. This applies regardless of what happens to interest rates in the market, even if interest rates fall nationally. You could be paying less than other loan holders, or you could be paying more.
Likewise, a fixed interest rate loan can come with limitations that discourage you from making too many extra repayments, making it harder to get ahead on your loan. This could mean it takes longer for you to repay your home loan.
If you exceed the limit for extra repayments on your home loan, penalties can be harsh and expensive. Similarly, you are unlikely to be able to access redraw facilities or offset sub-accounts.
If you decide to sell your property, a fixed interest rate could stand in your way by incurring costly break fees and other expenses. Even before this, you will already have paid a rate lock fee.
Finally, fixing your loan means that your lender cannot change your repayment requirements until the fixed period expires. To compensate for potential losses, your lender may require a higher starting rate than you could access if your loan was variable.
Variable home loans
Variable rate home loans also offer great benefits, providing flexibility and extra control over your home loan in the long term.
What is a variable rate loan?
A variable rate home loan is, by nature, variable. This means that your interest rate is never set in stone and can be subject to changes as the Reserve Bank of Australia applies interest rate adjustments, including rate drops and rate rises.
With a variable rate home loan, you will be required to make regular minimum repayments towards your mortgage, but what this minimum fee is may change over time depending on interest rate fluctuations.
By choosing a variable rate for your loan, you'll be able to make the most of many loan features, as well as enjoying the freedom to make decisions about your property.
What causes interest rate fluctuations?
Interest rates rely on a variety of economic factors at a national scale. These factors influence the reserve bank's decision to either increase or decrease rates.
Key interest rate indicators in Australia are employment, inflation, economic growth, and the consumer and housing market. These factors all affect broader fiscal conditions.
Rising interest rates are sometimes applied to help balance out challenging economic conditions. Changes to interest rates affect all loan holders and can be used to resolve economic problems that might, if not addressed, lead to a financial recession.
Benefits of variable rate home loans
Variable interest rates are favoured for their flexibility. With a variable home loan, you can adapt to a changing market and make additional repayments that allow you to pay off your mortgage sooner.
In Australia, variable rates are a popular choice, mostly because of the freedom they can provide. With a variable rate, you can take advantage of an interest reduction if rates fall instead of being stuck with a high interest amount. The same is true if the cash rate drops and your lender passes on the changes.
Variable rates are also convenient in terms of long-term financial planning for both owner-occupiers and property investors. Most variable rate home loans include an offset account or extra repayment feature. This means that you can pay more money into your loan account right away.
By making additional repayments towards your loan, you can reduce your home loan term and reduce the total interest you'll pay for your home. This can help you save money and take greater control of your investment.
Many variable home loan products include great features, including a redraw facility, allowing you to redraw extra funds paid to your loan account. This can give you improved financial control.
Finally, an average variable rate usually has a lower starting rate than its fixed rate mortgage counterpart. This is because your lender doesn't have to account for potential losses that may arise if you were to continue paying low interest in a high-interest market.
Drawbacks of variable rate home loans
Despite the many advantages variable rates can offer, they can also have their drawbacks.
By virtue of their flexibility, variable rates are subject to change, which means that they can result in financial uncertainty, especially if your budget for home loan repayments is limited. With variable rate loans, you may be required to pay more or less for your loan based on external factors and market conditions that are beyond your control.
Fluctuating rates with variable loan products can make it challenging to establish a clear budget, and this can make it difficult to execute effective financial planning decisions.
Summary
Whether you choose a fixed loan or a variable rate home loan, there are plenty of great options available to help you purchase a home or investment property.
Before taking out a new mortgage, it's important that you do your research and thoroughly understand your borrowing power and loan options. This way, you can select a loan product that aligns with your goals and financial circumstances.
For new homeowners with a restricted budget, a fixed rate home loan is often a wiser choice. While you might end up paying more if interest rates drop, you'll also have the security of an unchanging rate, so you won't be paying more than you can afford.
If you want more flexibility in your loan and know that you can service your loan even if interest rates rise, a variable rate might suit you, allowing for fluctuations with the official cash rate and supporting extra repayment as required.
If neither a fixed nor a variable rate feels like the right choice for your property purchase, you do have one more option that can help.
Some homeowners choose to take out a split rate home loan. With a split home loan, you'll fix part of your loan amount, while the rest of the loan will remain variable.
A split loan allows you to pay the same interest rate on the fixed portion of your mortgage while experiencing fluctuations and making additional payments towards the variable portion of your loan.
Fixed Rate vs Variable – How to Decide
When it's time to compare home loans and evaluate interest repayments, you don't have to navigate the confusing landscape on your own.
A skilled and experienced mortgage broker can help you get the best possible value for your money while ensuring that you work within your budget and understand how the RBA's cash rate affects you.
Fixed or variable, choose a loan that suits your personal circumstances and your home loan goals. When you choose wisely, you can find a great home loan that supports all your needs while helping you pay off your loan faster.
If you're looking to take the next step towards purchasing your own property, reach out to some of the best mortgage brokers in Sydney or Melbourne, who will assist you through the entire process.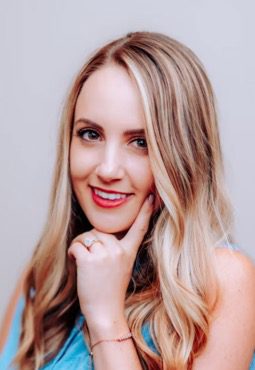 Tori is a finance blogger and researcher at OurTop10.com.au, where she enjoys helping people navigate the world of finance and money. Through her insightful articles and comprehensive research, she empowers readers with valuable knowledge on budgeting, saving, investing, and retirement planning.
Tori's approachable and empathetic style makes complex financial concepts relatable and easier to understand, She aims to foster a sense of community and leave a lasting, positive impact on her audience's financial well-being.