Buying a house is an exciting venture, but it can be a lengthy and complex process. What do you need to know in order to get it right?
Whether you're buying a first home or purchasing an investment property, there are plenty of considerations to take into account. Throughout the buying process, you'll need to work with a team of real estate professionals to secure the right home loan for your financial situation and purchase goals.
As you navigate your property purchase, it's important that you remain aware of your rights and obligations as a buyer. By relying on expert advice, you can ensure that you get the best possible value for money with a smooth buying process that helps you secure your dream home. Especially with the help of mortgage brokers.
Wondering where to get started when it comes to buying a house? Here's your step-by-step guide to everything you need to know.
Understanding the process
Before you leap into your home-buying journey, it's essential that you do your research and develop a clear understanding of how the process works. Buying a house isn't just about finding the perfect property. There are many considerations you'll need to be aware of. These include budget concerns, interest rates, land taxes, council rates, property value, and more.
As you move through the sales process, you'll need to work closely with a skilled real estate agent and a mortgage broker. These experts can support you by answering questions, providing insight into industry standards, and ensuring that you comply with all legal requirements and regulations.
Step 1: Set & evaluate your budget

First, consider your unique financial situation and your budget. This will help to ensure that you buy within your means.
When evaluating your budget, it's a good idea to consider a variety of factors. How many people will be listed on the sale contract? What is your income, and will it be enough to cover mortgage repayments? Have you saved enough to cover the required deposit amount? Don't forget to consider land tax and processing fees!
Setting a budget ahead of time can help you be more realistic about your home buying options. Clever budgeting allows you to consider all buying costs alongside market conditions that influence the properties you're interested in.
Step 2: Choosing the best loan rate
Next's it's important find the best home loan package with the best interest rate. You should aim to choose a home loan that aligns with your personal objectives. The loan you choose will influence the ongoing costs you'll pay as a homeowner. We would recommend that you engage professional assistance such as a mortgage broker to take a look at the market on your behalf and pass on their recommendations for you to review.
COMPARING HOME LOANS
Before selecting your loan, compare a few different loan options. Some home loans may offer a lower interest rate or greater borrowing power. Some loans may allow for extra repayments and a redraw facilities, while others may include a fixed rate with no extra payments available. Comparing your options can help you select the perfect fit, as not all lenders are the same. Once again this is where the services of a great mortgage broker will come into play and save you a lot of time and money.
PRE-APPROVAL
In some cases, you might be able to get pre-approved for a loan, securing your home loan before you make an offer. As a potential buyer, pre-approval can work in your favour, proving to real estate agents that you have the funds to pay the purchase price. This helps you avoid missing out on the perfect home.
Step 3: Finding a home
Find the right home can be a challenge! You should evaluate all properties discerningly, aiming to find a property that aligns closely with your goals as well as fitting within your budget. This is a great way to ensure you make an informed home purchase decision.
BALANCING NEEDS & WANTS
When buying a house, you'll need to balance needs and wants effectively. As you search, prioritise the things you need, like an extra bedroom or close proximity to work. These things are more important than wants, like a pool or theatre room. You can always add these things later!
STAYING WITHIN BUDGET
Your budget should remain a focus in your search for a new home, ensuring that you're realistic about finances. You'll need to make provisions for the full purchase price as well as any additional fees, taxes, and rates.
Step 4: Inspections & research
As a home buyer, you'll need to research the properties you're interested in, ensuring that you know what you need and how to find it. Before you make a purchase, you'll want to understand everything there is to know about your property. This way, you can avoid any unwelcome surprises.
When researching properties, look at areas, market trends, and property value. By developing your awareness of the real estate market, you can avoid overspending and ensure you're paying a fair price for your home.
HOME INSPECTIONS
Another important consideration is a final inspection! Property inspections are a chance to check for problems that make be damaging or expensive in the future. Before settlement, you should get a building and pest inspection to ensure your property is structurally sound and safe to move into.
Step 5: Making your offer
Once you've found the perfect home, it's time to make an offer! During this process, you'll offer the price you're willing to pay for the property you've chosen. In some cases, this may be accepted on the spot. In other cases, you may be required to go to auction.
AUCTIONS
When a property goes to auction, it means that multiple people will have a chance to bid on the property. The person with the highest bid will be able to purchase the property at the bidding price. Auctions may be held in person or online. Auctions can be stressful, so it's important to stay alert and make sure you're not pressured into exceeding your buying budget.
CONTRACT OF SALE
If your offer is successful, you'll proceed to getting a contract of sale for your new home! You'll need to provide details about your home loan and deposit, as well as other personal information. This information is important so that the property title can be registered in your name.
LEGAL WORK & GOVERNMENT GRANTS
Buying a house involves a lot of paperwork. You'll need to sign off on a range of documents. If you're eligible for government grants, such as the first homebuyer's grant, you'll also be able to apply for these. Grants are an important consideration, as they can save you thousands in the expensive home-buying process.
FINALISING YOUR LOAN
If your home loan is not yet finalised, this is your opportunity to get the final considerations in order. Usually, you'll have a set deadline, outlining when your deposit needs to be paid and your loan needs to be finalised in order for the sale to go through.
Step 5: Settlement
After this, you'll move on to the settlement stage! This is when final details will be processed to transfer property ownership to you. Your settlement date is the day you become a home owner.
WAIT FOR SETTLEMENT
In most cases, there will be a short period of time before your property sale is settled. During this time, you won't be the owner, which means you won't be required to make loan repayments, and you also won't be able to move into your new home. While waiting for settlement, you may be asked to sign additional forms or provide further information for contracts.
STAMP DUTY
Settlement can be costly, as you'll need to work with a skilled settlement agent, conveyancer or solicitor. Usually, you will also be required to pay stamp duty. Stamp duty is a fee charged by state and territory governments when property is transferred. Before you pay, ask an expert to make sure you don't qualify for an exemption.
INSURANCE
Next, you'll need to insure your property. Insurance offers peace of mind in the event of an emergency. If you purchase a free-standing property, you'll need to take out a building insurance policy. If you purchase a strata title, building insurance may already be covered, but you'll need to insure home contents separately.
REPAYMENTS
When you take over ownership of your property, you'll need to start making repayments. These will help you pay off your loan and its interest. How much you pay will depend on your home loan package. Most mortgages are paid on a weekly or monthly basis. However, some loans may allow you to make extra repayments as well.
Getting help for your home loan
Need help securing the right home loan to support your buying journey? You've come to the right place. Speak to one of the home loan specialists ranked on our top 10 in Sydney or Melbourne.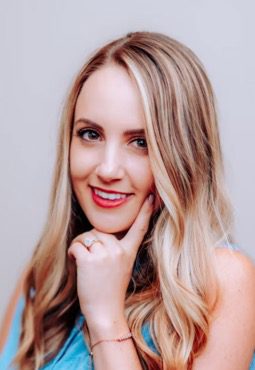 Tori is a finance blogger and researcher at OurTop10.com.au, where she enjoys helping people navigate the world of finance and money. Through her insightful articles and comprehensive research, she empowers readers with valuable knowledge on budgeting, saving, investing, and retirement planning.
Tori's approachable and empathetic style makes complex financial concepts relatable and easier to understand, She aims to foster a sense of community and leave a lasting, positive impact on her audience's financial well-being.