Are you buying your first home? Whether you're an owner-occupier or planning to purchase an investment property, buying a home is an exciting journey. But there are many things you'll need to learn to get the best possible value for your money. 
Before purchasing a new home, it's important that you understand your rights and obligations as a first home owner. This way, you can find the perfect property for your family without overspending. 
Not sure where to start when it comes to buying your first home? From finding the best mortgage brokers or financial advisors to special deals, here are our top 10 tips on the best home loans for first home buyers! 
What is a first home buyer loan?
A first home buyer loan is any home loan that applies to a first home buyer! This is you if you are an Australian citizen or permanent resident and have never previously owned residential property in this country.
When purchasing your first home as an owner-occupier, you may be eligible for a number of financial incentives and support schemes, including the first home owner grant. These can reduce your upfront costs and get you into the right property. Here is a link to the grants available to first home buyers.
The different home loan interest rates
Every home loan is unique. Your home loan needs to serve your property and your financial interests. Below are some of the common home loan interest rates that may apply to your purchase.
Fixed rate home loans
If you have a fixed rate home loan, it means that your interest rate is locked in place for a predetermined period of time with the lender of your choosing. During this period, your monthly repayments will stay the same, even if interests rate go up or down nationally. This home loan option is popular, as it provides peace of mind for new home owners.
Variable rate home loans
Conversely, a variable rate home loan is subject to variation as interest rates fluctuate nationally. With a variable rate home loan, you can make extra repayments as desired, often with a redraw facility. However, minimum repayment requirements may change to align with the latest interest rate provided by the Reserve Bank of Australia.
Split rate home loans
Finally, a split rate home loan applies when you divide your loan into multiple parts. A split loan may mean that a portion of your loan is fixed, and you'll pay interest a consistent rate during the fixed period. However, the interest rate for remainder of your loan will be variable and subject to change.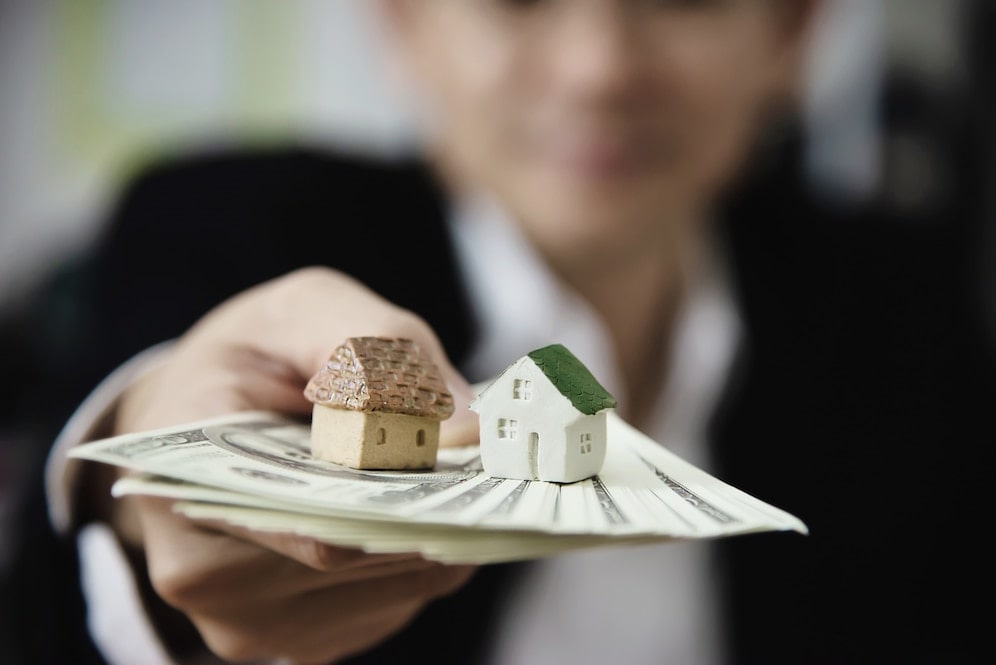 Top 10 best home loan tips for first home buyers
Home loans can be overwhelming! To keep your finances on track as you work towards home ownership, remember these 10 tips for first home buyers.
Tip 1: Working out borrowing power
Before you purchase your property, make sure you have a clear sense of your borrowing power. This refers to the total of money you are able to borrow towards your home purchase.
How much you can borrow will depend on your financial situation. You'll need to prove that you can reliably make minimum repayments for your home loan and cover any ongoing fees.
The best way to determine your borrowing power is by speaking to a skilled broker. A broker can help you compare home loans and find the best option to facilitate your buying journey. Check out Our Top 10 list of brokers here.
Tip 2: Calculate your required deposit
Next, you'll need to calculate the required deposit amount for your property. Depending on your lender, this may be as little as 5 percent of the property value or as much as 20 percent.
Your first home loan deposit goes towards your home's purchase price. The larger your deposit, the lower your loan will be, which may reduce your interest repayments.
A low deposit may mean you need to pay mortgage protection insurance. If you can, it's a good idea to provide a substantial house deposit to avoid mortgage insurance fees. Check out our calculator to work out the repayments of your potential property purchase here.
Tip 3: Applying for pre-approval
When you're ready, apply for home loan pre-approval! This means you can get your loan approved by your lender ahead of time, helping you purchase property with confidence.
Getting pre-approval helps to ensure you won't have to wait for a lender's response and risk missing out on the perfect property. It also means you'll know how much you can afford.
Your mortgage broker and lender can guide you through the pre-approval process, using your financial information and records to determine your loan purpose and maximum loan amount.
Tip 4: Special first home buyer deals
As a first-time buyer, you may be able to access a range of special government grants, like the Family Home Loan Guarantee. These offers reduce upfront fees and provide cost savings.
Before you choose your loan provider or sign loan papers, ask your broker what special grants are available for people in your specific financial situation. Consider discounts and exemptions.
Making the most of all property deals can help you secure a loan within your budget. This will help you get into a property you love for less.
Tip 5: Decide between fixed or variable interest
Next, you'll need to decide which interest option is the right choice for you and your new home loan. Will you choose a fixed interest rate, a variable home loan or split?
A fixed rate period will allow you to move into your first property without worrying about imminently rising fees. However, it may also restrict you from making extra repayments or accessing a redraw facility.
A variable rate will allow extra repayments with a redraw facility, but minimum repayments may rise over time. A split home loan will give you the best of both worlds
Whether you're paying principal and interest or interest-only, discuss your options with your mortgage broker or loan provider and decide which interest model best suits your financial needs going forward.
Tip 6: Government schemes & grants
When buying your first home, you may be eligible for a variety of government schemes and grants to reduce fees and support your property purchase. Make the most of these, as they are only applicable to your first property.
The first home owner grant may provide you with up to $10,000 towards your new home, so long as you're building a new property or purchasing a property that has not previously been lived in. The first home owners grant is a one-time-only offer, so it's best to use it while you can.
You may also able to access grants that provide stamp duty exemption, reducing legal and transfer fees that usually apply to real estate transactions. These initiatives can make a big difference to your budget!
Tip 7: Try to get the shortest loan term affordable
If possible, it's a good idea to choose the lowest loan term you can afford. Your loan term applies to the amount of time you have to repay your loan in full.
By selecting a short loan term, you can work towards complete ownership of your home, achieving high equity value early on. This will reduce your repayment requires over time and lower the funds affected by your interest rate.
A shorter loan term can be incredibly valuable if you plan to start a property portfolio, so if you want to purchase additional homes, plan to repay your first loan quickly.
Tip 8: Have documents ready
Buying a home is a complex process, and you'll be required to provide a range of important documents, allowing home loan specialists to accurately assess your best borrowing options within the home loan market.
To ensure a smooth, efficient process, it's helpful to ensure that you have all important documents close by when you need them. This way, you can provide your broker with detailed information and receive professional advice.
Keeping your documents in order will make you a more organised buyer, as well as ensuring that you remain aware of all your financial obligations and entitlements at all times.
Tip 9: Avoid spending more on loans with 'nice-to-have' options
All loans offer different features, and often, they charge you for the privilege! A simple loan is usually the best choice if you want to avoid paying more than you need to for your first property.
When selecting your home loan, take a no-frills approach. Choose a loan that allows you to borrow the money you need without overcharging for additional features you won't use as an owner.
If you're savvy with your loan decision, you can save money from the outset, making mortgage repayments that represent the true value of your property, not the flashy products offered by your lender.
Tip 10: Contact a mortgage broker
Mortgage brokers are trained to help first-time buyers and experienced buyers alike navigate the home-buying process. Working with a broker can provide you with professional support .
A broker can help you understand your home loan, interest rate, and grant options before you commit to a property. This will enable you to make informed decision, taking all important factors into account.
You can turn to your broker as a source of independent advice. Your broker should help you achieve your personal objectives, supporting you to select the right loan products.
Getting help with your home loan
Still need help purchasing residential property? Don't navigate the real estate market on your own, contact the best brokers in Sydney and Melbourne for expert advice.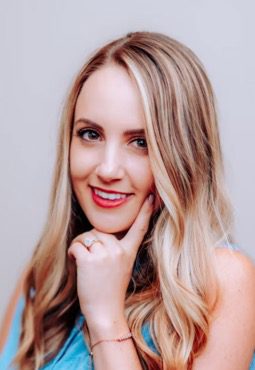 Tori is a finance blogger and researcher at OurTop10.com.au, where she enjoys helping people navigate the world of finance and money. Through her insightful articles and comprehensive research, she empowers readers with valuable knowledge on budgeting, saving, investing, and retirement planning.
Tori's approachable and empathetic style makes complex financial concepts relatable and easier to understand, She aims to foster a sense of community and leave a lasting, positive impact on her audience's financial well-being.