Refinancing your home loan can help you ensure that you're getting the best possible value for money, securing a lower interest rate with extra home loan features. 
Equity refinancing is especially valuable in a market where rates are changing fast, allowing you to make the most of the home equity you've already accumulated towards your total property value. Whether you have or are looking for a mortgage broker or financial advisor, by understanding equity refinancing options, you can make mortgage refinancing decisions that support a strong financial plan and your long-term goals. 
Wondering what home equity really is and how you can make it work for your home or investment property? Read on to learn more about what it takes to achieve better home loan value! 
What is home equity?
Your home equity represents the difference between your property's market value and your loan balance, or current loan amount. In other words, equity is the share of your property that you own outright based on the mortgage repayments you've already made. 
Over time, paying back your home loan will help you to build up your home equity and reduce your loan amount. The more you pay above interest fees, the greater your equity will be. This means that more of your property will belong to you, and you'll be able access new financial opportunities. 
Having more equity in your home can help you make the most of your property value, benefitting from market trends and reducing your interest rates for lower monthly or ongoing fees. 
What is equity, and how much do you have?
Checking on your home equity is easy. By keeping track of equity in your home, you can better understand your financial situation and your ability to use home equity when pursuing other property purchase goals. 
To calculate your available equity, you need to know the total market value of your property based on current conditions. Based on your property's market value, deduct the balance you still owe on your home loan. This is how much equity you have in your home loan. 
Next, it's a good idea to determine the available equity in your home so that you know you can access the funds to support your goals. Remember, your available equity must be money you can withdraw if you need to. If you decide to take out another loan, you'll need to ensure you can service additional repayments. 
How can you use your equity to refinance?
Equity can help you refinance your home! You can leverage your home equity to secure a better home loan deal, often with lower interest rates and extra home loan features. 
The first step to using your equity to support a home refinance is accumulating home equity in the first place. Ideally, you want to increase your home equity over time and reduce your loan-to-value (LVR) ratio as much as possible. 
Once you've built a good amount of equity, reducing your LVR to below 80% or even lower, you can start to explore your refinancing options. How much equity you have can make a big difference to your borrowing power.
Your home equity value will improve your reputation as a safe borrower, and with a good credit score, you may have access to a variety of lenders. Greater home equity can provide you with a range of mortgage refinancing options and opportunities. 
Speaking with a skilled mortgage broker, you can get a sense of what loan packages are available. If you find a home loan that better suits your property needs while demanding less of your money, you can make the switch, taking out a new home loan to pay back the old, less suitable loan. 
Questions to ask before refinancing
Before you decide to refinance your home, there are a few questions you should ask to ensure that this is the right decision for your budget and your family going forward. 
1. Does refinancing make sense for your financial situation and can you refinance?
Everyone's budget is different! Before you refinance, you need to assess your current income and expenses, as well as your home equity value to determine what you stand to gain from refinancing your loan. Refinancing your home is the right move when doing so will help you save money or accumulate more wealth over time, reducing your loan balance and further increasing equity. 
2. Have you accumulated enough property equity?
Next, you need to decide whether your current home equity is enough to make refinancing worthwhile. How much equity you need will depend on the refinanced home loan you're seeking and your refinancing plans. To ensure you get the best possible outcome based on your personal circumstances, it's important to seek advice from an experienced broker, helping you stay on the right track.
3. What refinancing fees will you need to cover?
Unfortunately, refinancing your home loan isn't free, however the fees are generally negligible when looking at the savings you can potentially make. Before you make the decision to refinance, find out what upfront fees you'll need to pay in relation to your existing loan or your new mortgage product. 
Ask your existing lender and your new lender about discharge fees, set-up fees, valuation fees, and more. You'll also need to think about monthly or ongoing fees, including interest rates and early repayment fees. Don't forget about mortgage insurance if required!
4. What loan features are you losing or gaining?
Not all loans are created equal. Some loans offer extra features, like interest savings, financial management tools, and redraw and extra repayment facilities. Before you switch to a new lender, check which features you might be losing from your existing loan, and make sure you'll have access to good loan features with your new lender as part of an eligible home loan package. 
5. Why are you refinancing your home?
When it comes to refinancing your home, it's always important to consider your personal objectives. Knowing what you want to achieve can inform your decision-making. If you're planning to use home equity for home improvements, you may need to meet different eligibility criteria than if you plan to purchase an investment property. The right choice should take all of these considerations into account. 
Current refinancing loan rates in the market
Refinancing loan rates are subject to change as interest rates fluctuate in accordance with the Royal Bank of Australia (RBA). This means that your interest rates are likely to change if you choose a variable rate. 
Refinance interest rates may also depend on your loan value, equity ownership, and credit score, as these things may affect which home loan packages you're eligible for. A home loan expert can help you determine the best package for your needs and home equity circumstances. 
Currently, some lenders offering refinance rates starting from 3.99% p.a. comparison* with a loan deposit of 40%. Other lenders may require a minimum comparison rate of up to 6.52% p.a.* 
This is why it's so important to work with a broker and explore a variety of loan packages from different lenders. Doing so can help you achieve greater loan value and better financial outcomes that take your home equity into account and aim to get you the best value money. 
Need support on your home loan refinancing journey? Find the right mortgage broker for you from our list of Sydney and Melbourne's best mortgage brokers.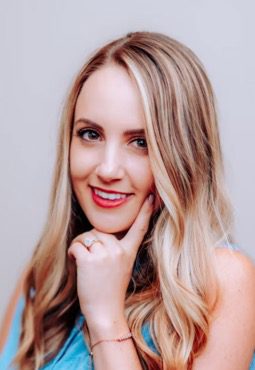 Tori is a finance blogger and researcher at OurTop10.com.au, where she enjoys helping people navigate the world of finance and money. Through her insightful articles and comprehensive research, she empowers readers with valuable knowledge on budgeting, saving, investing, and retirement planning.
Tori's approachable and empathetic style makes complex financial concepts relatable and easier to understand, She aims to foster a sense of community and leave a lasting, positive impact on her audience's financial well-being.